* highly recommended to check bust measurement (cm/in) and not to rely fully on the country size due to the variation from brand to brand

** from our experience for FRIDAY shirt we recommend to take one size bigger due to Slim Fit

*** we offer one time free exchange due to wrong size choice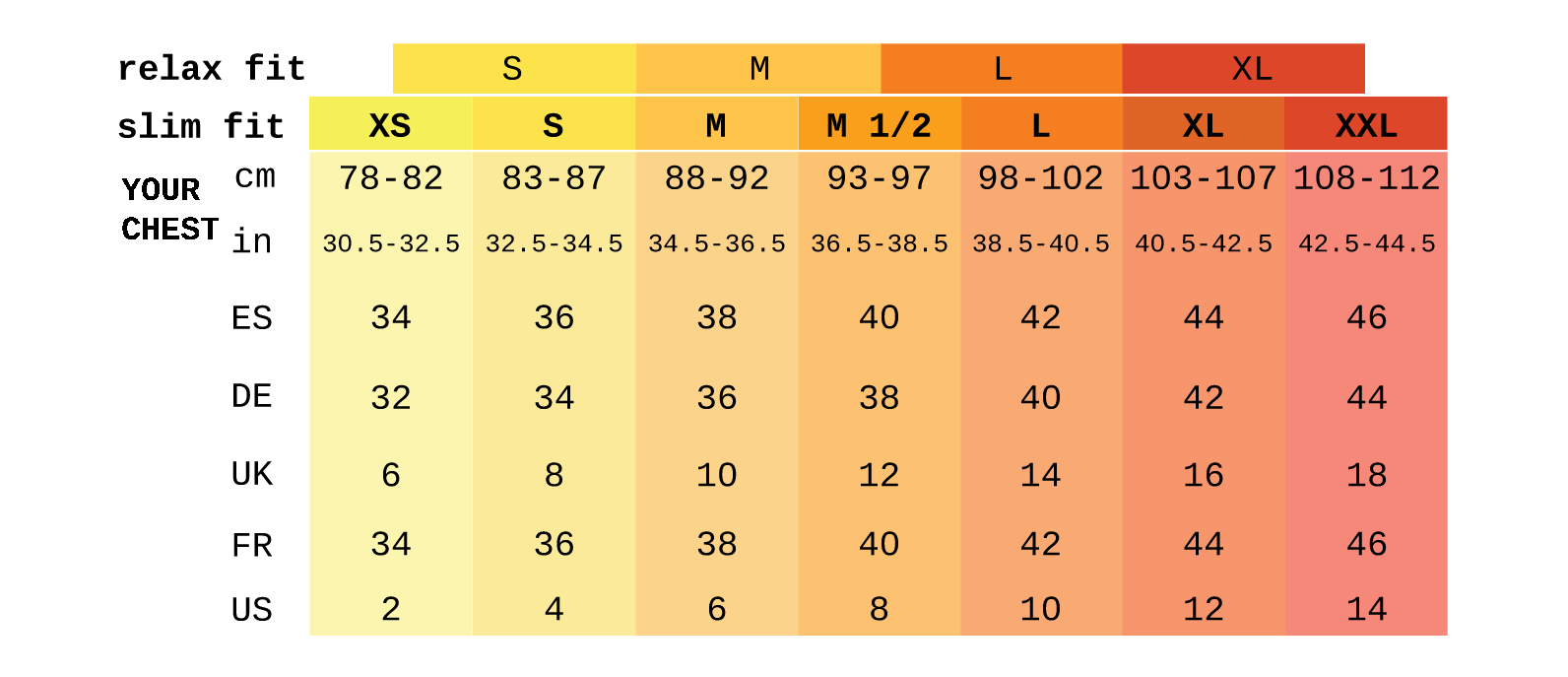 Numbers are so confusing, that we decided to get rid of them. However, it's not that easy just to take S, M, L and move forward. In clothing industry numbers are used for more fitted garments while S, M, L metrics have bigger gaps to fit the most of the people. Introducing M 1/2 allows to break the sizes in the smaller steps for Slim Fit garments without deviating from the international standards of what S, M, L sizes are.
*if you are not sure about your size or you don't find it at all, please, write to info@chaika-style.com



SHOP ALL