FREE delivery within Europe and USA
FREE returns within Europe
SECURE PAYMENTS
the T-shirts are made out of Organic Cotton what makes them environmentally safe product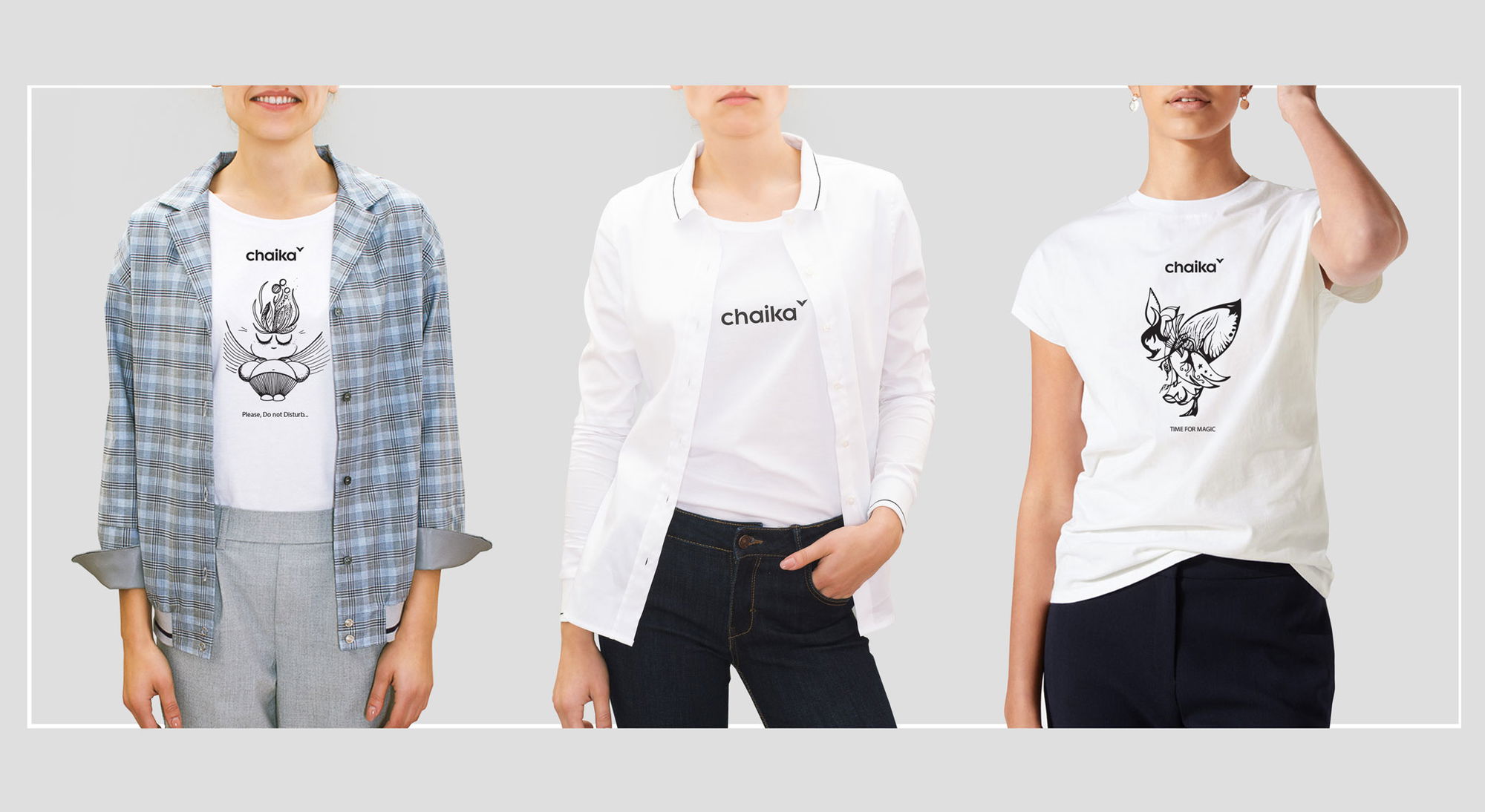 Wear t-shirts tucked in/out or combine with any of our classy shirts
The drawings that you see on the t-shirts are my own, they are all drawn by hand. They do not have any particular meaning or purpose. Every drawing is the true surprise for me because when I start I don't have any idea on what to draw. All I have is my sudden impulse, clean paper, and a black pen. I love drawing with a black pen because you can't go back, you can't erase anything.

I start with anything, I try out different lines and different dots, sometimes I need to turn my paper several times before I can actually see something there. In some moments it clearly becomes a nonsense and I want to stop. However, the rule is to continue and I do. Interestingly, after chaotic lines and a mess there are actually no mistakes in the end - every line finds its way out and all dots get connected. I love these minutes because I forget about everything and I enjoy every moment, even the most uncertain.

I share this with you because today we live in a world of uncertainty. People, including myself, have constant stress about their future. However, no one knows what future holds. Probably, we just have to enjoy the process and let life to connect the dots.
- Zhanna, founder of chaika
We put all our efforts to offer unique designs, high quality and maintain affordable prices, but we can't make the difference without your help. By sharing our web with your friends you make chaika to be discovered by someone else. It doesn't matter how, where and which page you share we appreciate every moment of local fame ;)